Dealing with office lockouts
12/15/2013
Back To Blog
Outstanding services by the best 24 hour emergency locksmith company
Picture this scenario: it is the end of a work day. You have already left your cubicle and are on your way to your parking lot when all of a sudden, you notice that you left your car keys back inside. You make your way back into the building, but you notice that you can't open the door. Before you know it, you find yourself locked out of the office. If you are really careful with your things, you may not even need to worry about getting locked out. Here is what you should do if an office lockout ever happens: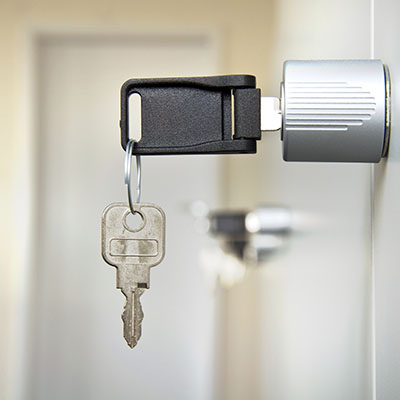 -The first thing is just stay calm. Panicking will not help you in any way, as it will ruin your focus and waste your time. To regain your composure, try to take deep breaths. Keeping calm allows you to think about your options and will help all your efforts in getting that door to open.
-One thing you can always keep in mind in this type of situation is that it is similar to getting locked out of the house, and the most obvious solution would be to contact the person who has the key. Search around the building for the person in charge of the keys. This person is usually the security guard, or perhaps one of the janitors. They are likely to carry a set of master keys in order to access all the doors in the building. Ask them for assistance and have them open the door to your office. You can also try contacting a fellow officemate still inside the building and get them to unlock the door for you, but that solution depends on whether there are still people inside the building or not.
As simple as this may sound, it can be easy to forget what to do when it actually happens. We suggest that you take this information to heart in case you find yourself in such a situation.